Rigging Accessories
Xtreme Structures also provides a variety of rigging accessories.  From  to shackles and couplers to Mega Truss Pick and Slings, XSF offers an assortment of products that work for you reducing load in and load out times.
It is important to remember XSF accessories are engineered and rated with published safe working loads.  Scroll down this page to see a list of some of your current rigging accessories
If you are interested in knowing more about XSF rigging products, give us a call. We would be glad to assist you.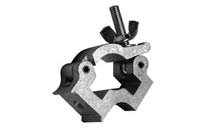 Half Couplers / Swivel Couplers / Quad Couplers / Square Couplers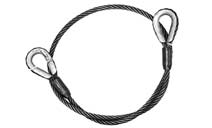 Wire rope slings are a basic lifting tool that is a frequently used type of sling in the entertainment industry today.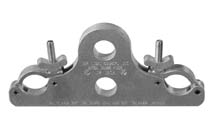 XSF carries truss picks for various sizes of truss.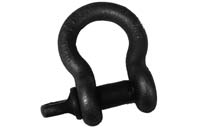 American Made Steel Shackles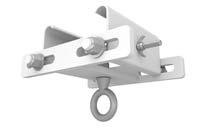 The XSF Beam Clamp is an adjustable clamp designed for use with I-beams and tent beams.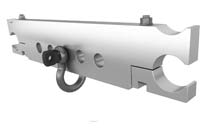 The XSF Stacking Rig Point is a 2-Ton load bar that includes nesting slots which protect the truss while stacked.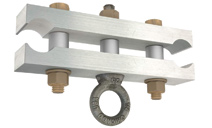 Pinch blocks may also be used as 1-ton rig points with an eye bolt placed at the center of the blocks.
Steel Tex and Nylon Round Slings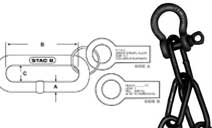 Special Theatrical Alloy Chain for theatrical rigging.
Leaders in Truss Fabrication
XSF Truss Products are Engineered to the Highest Standard.
Innovative Products by XSF Truss